OUR SERVICE
CDL Connection's comprehensive Commercial Driver's License (CDL) Program provides our clients with the tools they need to start/enhance their careers in professions that involve driving commercial vehicles. Our experienced instructors offer excellent hands-on training, created from years of experience. We have all the tools you need in order to learn how to safely, and properly operate a commercial vehicle. As a bonus, our written test resources and CDL Job connections assist many students find the jobs they're looking for, often before they even graduate our program. As a CDL Connection client, our training will include:
Hands-on Training
Practice Road Tests
Air Brake Training
Backing
Parallel Parking
Use of our Trucks for Training & Exam
Skid Avoidance & Skid Recovery
Hydroplaning Defense Techniques
Break-Away Trailer Defense Techniques
Plus more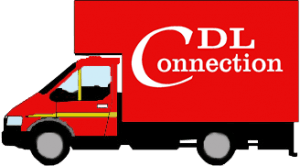 DON'T WAIT
Contact Us Today and learn all you need to know about being
licensed to drive commercial vehicles.